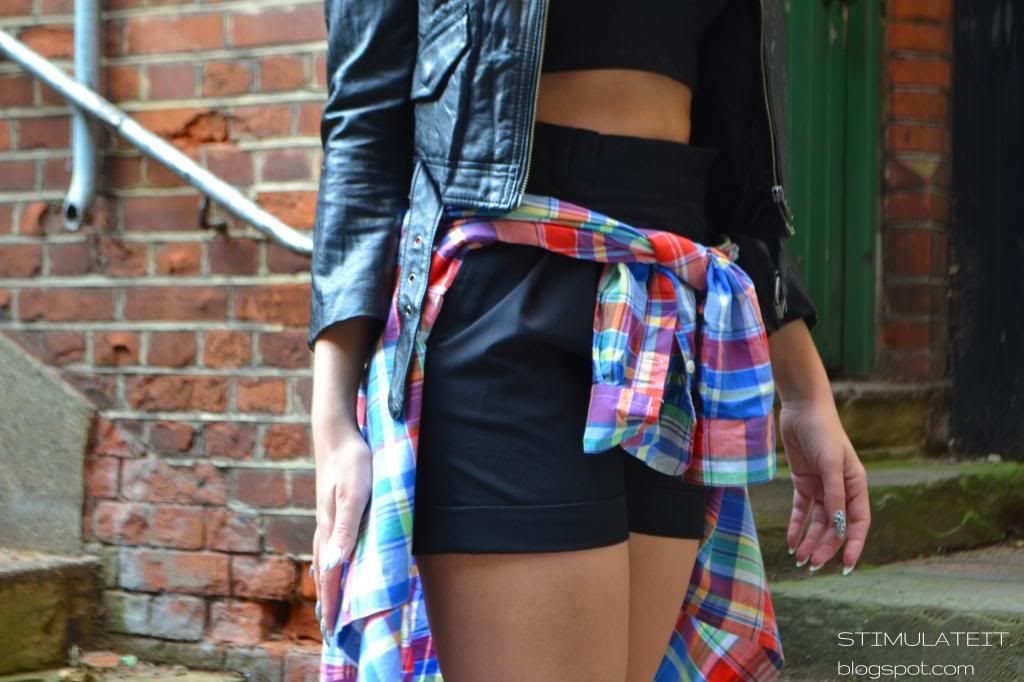 Hat: H&M; Top: Asos: Jacket: H&M; Sweater: Ralph Lauren; Shorts: Zara; Socks: Asos;
Pretty cool to live in London and to have such a sunny weather by the end of October! One of my habits is to tie my sweaters around my hips. You can see this especially around the areas in East London. Cool trick to make your outfit more casual. In my case it helped me to colour my black outfit up.
xoxo
Gentiana
Man kann es ja kaum glauben das die Sonne hier in London zu dieser Jahreszeit scheint, aber es ist wahr! Eines meiner Angewohnheiten seit langem ist es meine Pullis um den Bauch zu binden. Diesen Style sieht man hier besonders in East London ganz oft. Ich finde es ist eine cooler Trick um dein Outfit etwas lässiger wirken zu lassen. Mir hat mein kariertes Ralph Lauren Hemd geholfen, mein schwarzes Outfit etwas farbenfroher zu gestalten.
xoxo
Gentiana