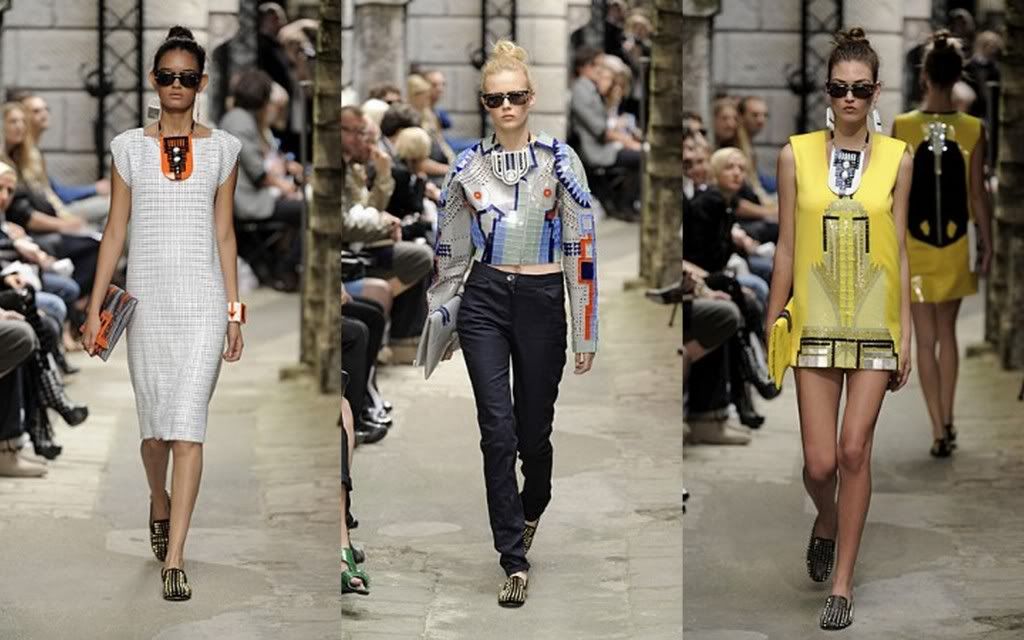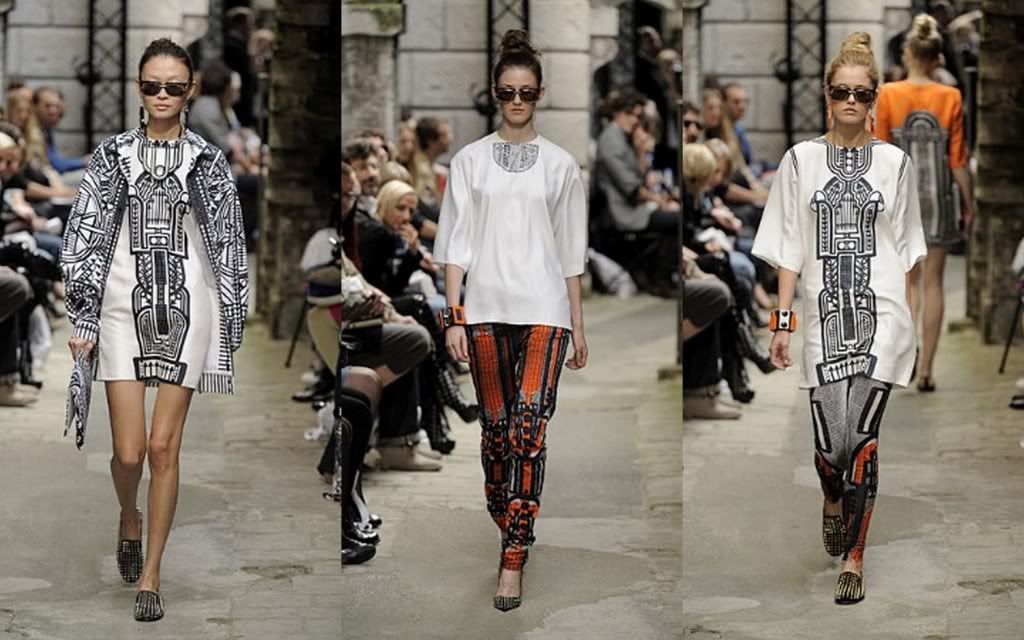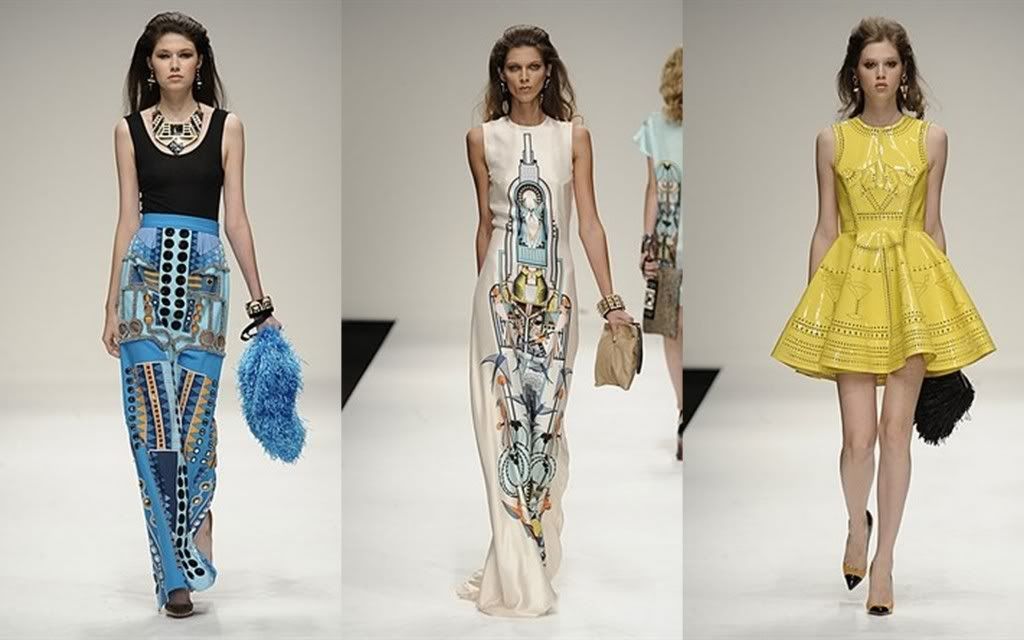 All pictures are taken from
LFW/holly fulton
Holly Fulton
is a young UK based Designer who absolutely takes my breath away with every single piece of her collection.
She is one of the up and coming Designers supported by NEWGEN (New Generation), which is a organisation who supports young designers at the beginning of their career, especially with financial and press-related means.
She is known for her strong and recognizable design signature. When looking at Holly´s collections, it becomes obvious that she is fond of using
bold
,
hand-drawn graphics
and
digital prints
,
geometric
fashion
and
striking accessories
. This combined with luxurious materials gives you a feel of modern elegance.
Every single piece in her collection radiates
strength
,
uniqueness
and, because of the strong colours and designs,
conspicuousness
. But yet her clothes are simultaneously elegant and feminine.
Holly Fulton attended already five seasons at the London Fashion week. She is also the winner of several awards including the Swarovski Award for 'Developing Talent in Accessories' in 2009.
She can yet count several international stockists from all around the world, such as Dubai, USA, Italy, Hong Kong, Turkey and many more. This proves her skills and her strong reputation in the fashion industry.
I hope you are as overwhelmed by these designs as I am.