Asap Rocky wearing the new trend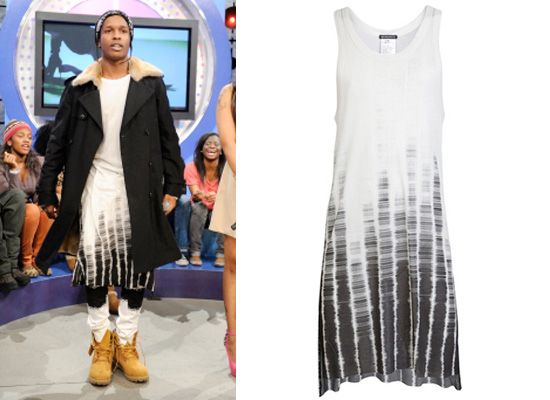 Vogue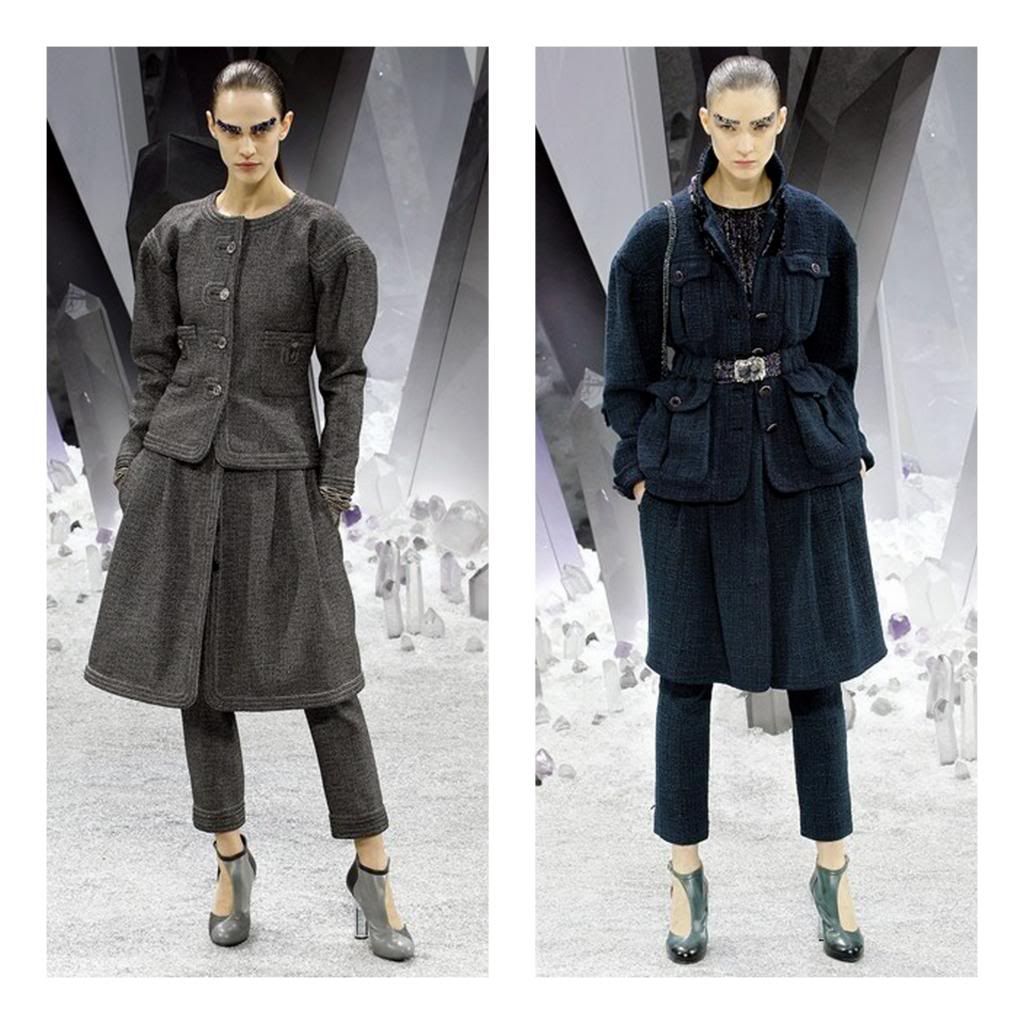 I guess almost everyone of you can remember the awful trend in the mid nineties, by mentioning the trend "skirts over trousers". Ladies and Gentlemen, please do not break out in cold sweats, you can´t really compare this trend to the old one. And this is what Vogue told us by showing these images of the look. Louis Vuitton, Prada and Chanel already showed their love for the skirt/trousers-look on their catwalks.
I won´t really argue about the fact weather it is a skirt or a kilt, but Kanye already adapted to the new trend by wearing this leather "Kilt" while performing. It is Givenchy´s Designer´s, Ricardo Tisci´s, vision of the new fashion era. Even Asap Rocky showed us recently his love for wearing "dresses". Guys have no fear, and Ladies try it as well.
The funny thing is, even before seeing all these images I ran to one of the vintage stores in London to get me some new skirts to try exactly this. I love it already and can´t wait to show you the pictures.
xoxo
Gentiana
Ich denke jeder von euch kann sich an den schrecklichen Trend der 90iger Jahre erinnern. Rock kombiniert mit Hose. Furchtbar! Bitte nicht vor lauter Angst weg rennen, der neue Trend sieht etwas anders aus. Wie uns Vogue nun bewiesen hat, haben sich Designer wie Louis Vuitton, Prada und Chanel bereits schon ran getraut und gezeigt das es doch nicht so schlimm aussieht.
Ebenso wie Rapper Asap Rocky zeigte uns auch Kanye West in diesem Video wie "toll" der Rock an einem Mann aussehen kann. Von oben bis unten bekleidet mit Givenchy, performte Kanye West in dem neuen Design von Ricardo Tisci.
Sicher nicht jedermanns Ding, aber ich LIEBE es. Bevor ich diese Fotos überhaupt gesehen habe, habe ich mich auf dem Weg in einige Vintage Läden hier in London gemacht, um mir ein paar neue Röcke zu holen. Ich finds cool und werde euch bald die Fotos dazu zeigen.
Also Männer, keine Angst vor den Röcken und Frauen, keine Angst vor dem neuen Trend.
Probieren geht über studieren.
xoxo
Gentiana