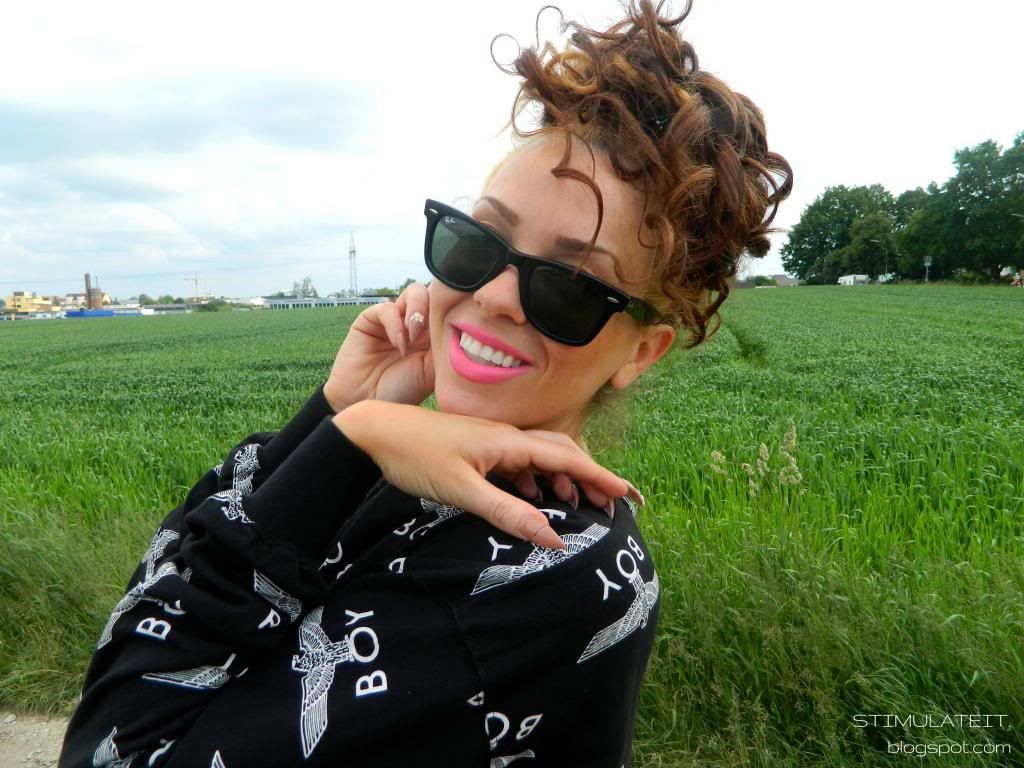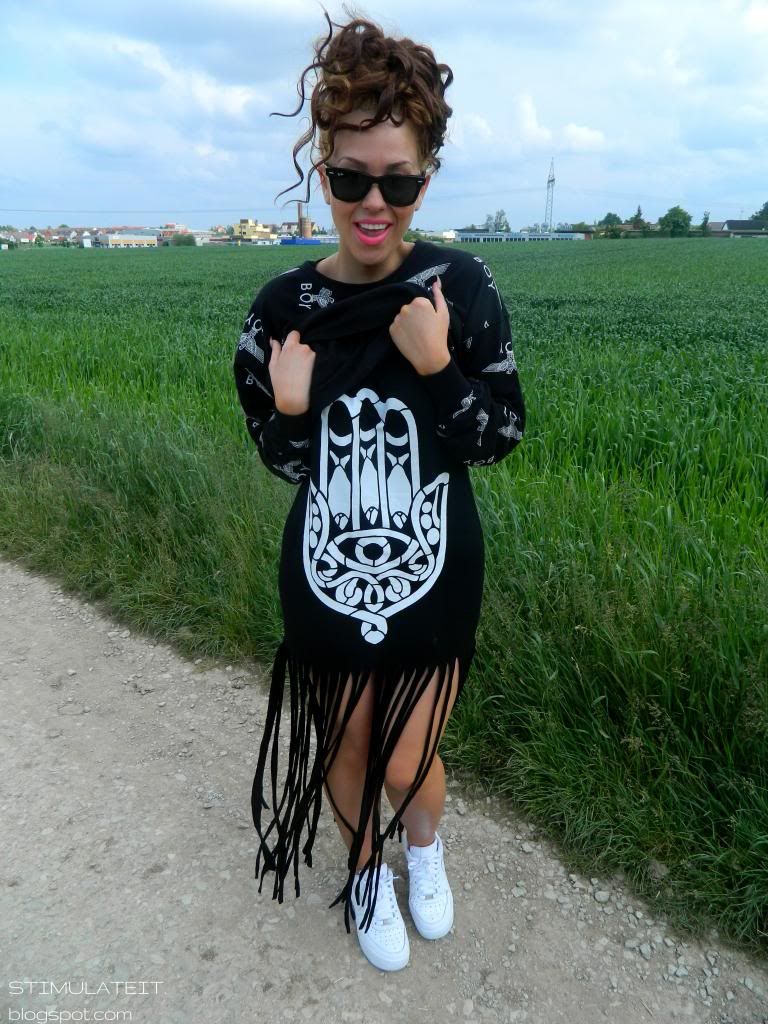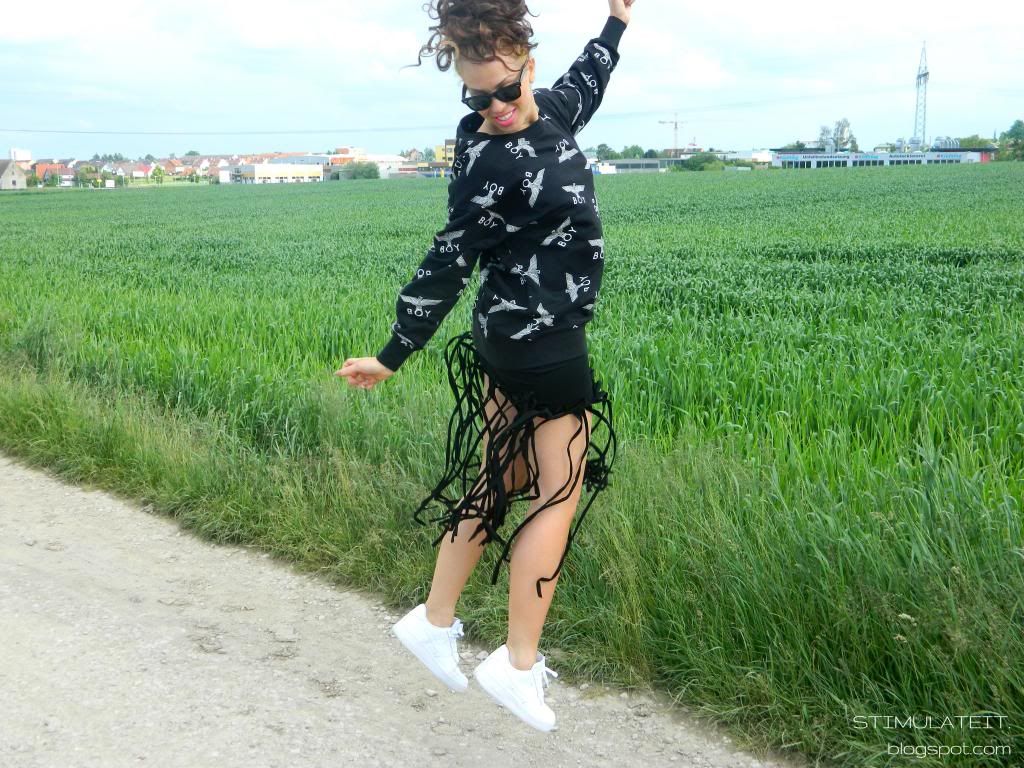 Jumper: Boy London; Dress: Asos; Sneakers: Nike / Air Force One
Ohhh, look what I found. Some pictures my wonderful cousin Lina took of me when I was in Germany for my Sister´s wedding in June. I totally forgot to upload them. It was a nice and sunny day but couldn´t really leave the house without my old Boy London - Jumper.
I don´t know about you but I am still a bit

superstitious sometimes. Blue Eye and Fatima´s Hand are one of the most well known things known for protecting you from the evil eye. When I was younger we used to wear necklaces with the eye. Now, a few years later it became a fashion trend. You can find them almost everywhere as jewellry or on your clothes. Thats why I couldn´t say no to this cool dress with the print of "Fatima´s Hand" on it.
From Wikipedia, the free encyclopedia
The
hamsa
is a palm-shaped
amulet
popular throughout the
Middle East
and
North Africa
, and commonly used in
jewelry
and wall hangings.
[1]
[2]
Depicting the open right hand, an image recognized and used as a sign of protection in many societies throughout history, the hamsa is believed to provide defense against the
evil eye
. The symbol predates Christianity and Islam. In Islam, it is also known as the
hand of Fatima
, so named to commemorate
Muhammad
's daughter
Fatima Zahra
. Levantine Christians call it the
hand of Mary
, for the
Virgin Mary
.
Jews
refer to it as the
hand of Miriam
in remembrance of the biblical
Miriam
, sister of
Moses
and
Aaron
.
xoxo
Gentiana