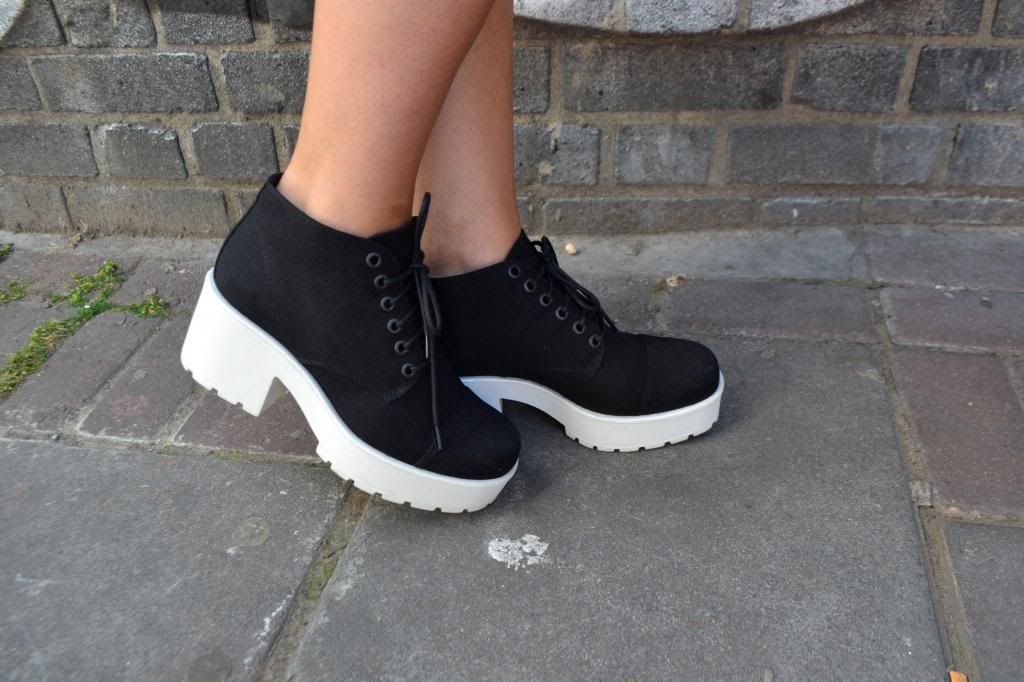 pictures by: Aleksandra Rochowczyk
Leather Jacket: Camden Market; Top: Topshop: Leggings: Zara; Shoes: Topshoes: Sunglasses: Ray Ban; Lipstick: Mac
Bad hair-day? Wrap a scarf round it, my solution for the day!
Quick shopping-trip with my friend.
I´m wearing my favourite leather jacket which I got hold of in Camden Market in Camden Town/London.
I haven´t shown you these Topshop Boots yet, easy and comfortable to wear!
Wish you all a beautiful day! Also follow me on instagram @stimulateit and facebook: Gentiana Gjevukaj
Love you lots!
xoxo
Gentiana