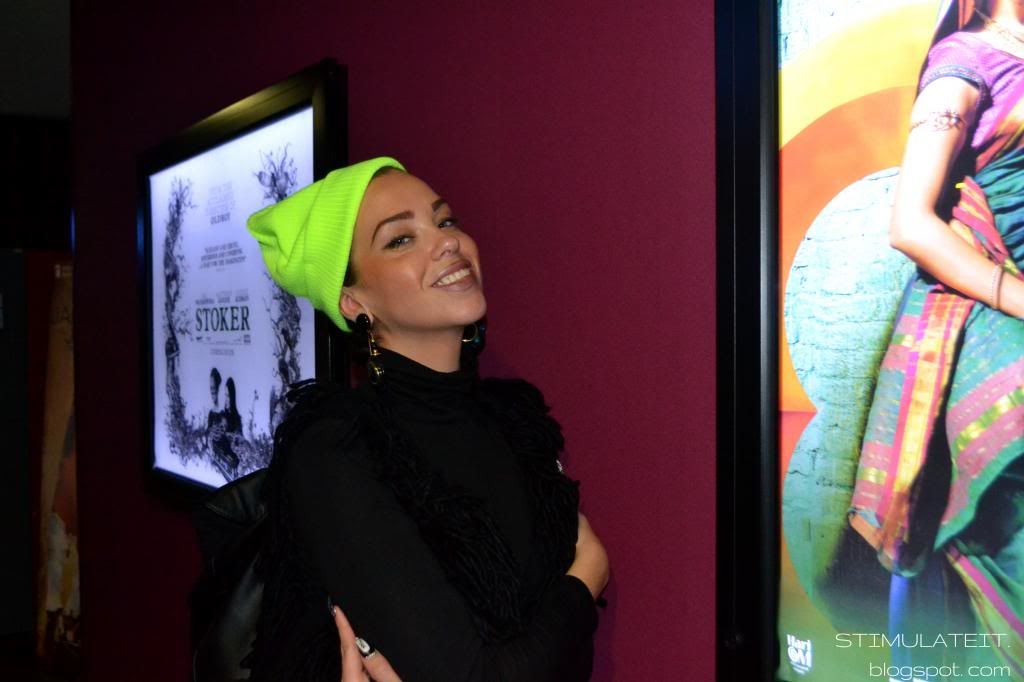 Neon Beanie: Asos; Earrings: Vintage; Vest: Katsum; Jumper: H&M; Leggings: Zara; Shoes: Creepers; Leather Backpack: Asos
Who of my readers is a Twilight fan?
I´m sure 90 percent of you love the movies and therefore I am even more sure about that you have seen the newest and simultaneous last part of "the Breaking Dawn" era.
Sad but true. I must confess that I started watching the last four parts of it just recently, after my friend convinced me to. And what happened after this, of course I got one of the biggest "Edward" fan. For those who haven´t seen the last part yet, run to the cinema and do so.
You won´t regret.
xoxo
Gentiana
Wer von meinen Lesern ist ein Twilight fan?
Ich bin mir sicher das mindestens 90 Prozent von euch dazu gehören. Sicherlich habt ihr euch auch schon bereits den neuen und gleichzeitig aber auch letzten Teil der Twilight Ära angesehen.
Traurig aber wahr. Ich muss gestehen das ich erst vor kurzem die ersten vier Teile angeschaut habe, nachdem mich meine Freundin davon überzeugt hat. Für die, die sich den letzten Twilight-Film noch nicht angesehen haben, rennt zu Kino und macht es.
Ihr werdet es definitiv nicht bereuen.
xoxo
Gentiana