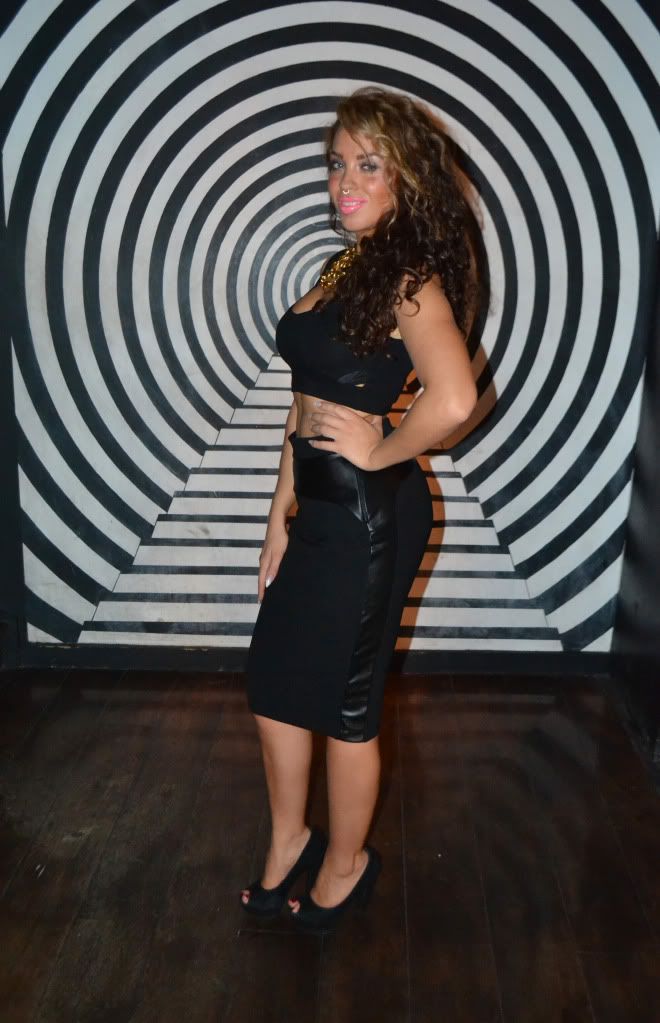 Top: Asos; Skirt: H&M; Shoes: Asos
Here are the pictures of the afterpartys me and friend went to at the first day of the Fashion Week. First we went to "Rose Club", where Rihanna was seen just a few weeks ago, after Rose Club we went to "Mawi´s" afterparty, who is a well known talented jewellery designer. After a while we decided to go to "KTZ´s" afterparty, whose show we saw at this day and at the end of the night it rifled us to our favourite club here in London, the legendary "Cirque du soir". It was a long day and a long long night.
xoxo
Gentiana
Hier sind die Afterparty-Bilder vom ersten Tag der Fashion Week. Als erstes sind wir zum bekannten "Rose Club" gegangen, wo sogar Rihanna vor ein paar Wochen gesehen worden ist. Nach dem Rose Club sind wir zur "Mawi´s" Afterparty, welche eine sehr bekannte Schmuck-Designerin ist, gegangen. Nach kurzer Zeit hat es uns zur wichtigsten Party des Abends verschlagen, nämlich zu "KTZ", wessen Show wir an dem Tag gesehen haben und letztendlich sind wir doch wieder in unserem lieblings Club gelandet, "Cirque du soir".
xoxo
Gentiana