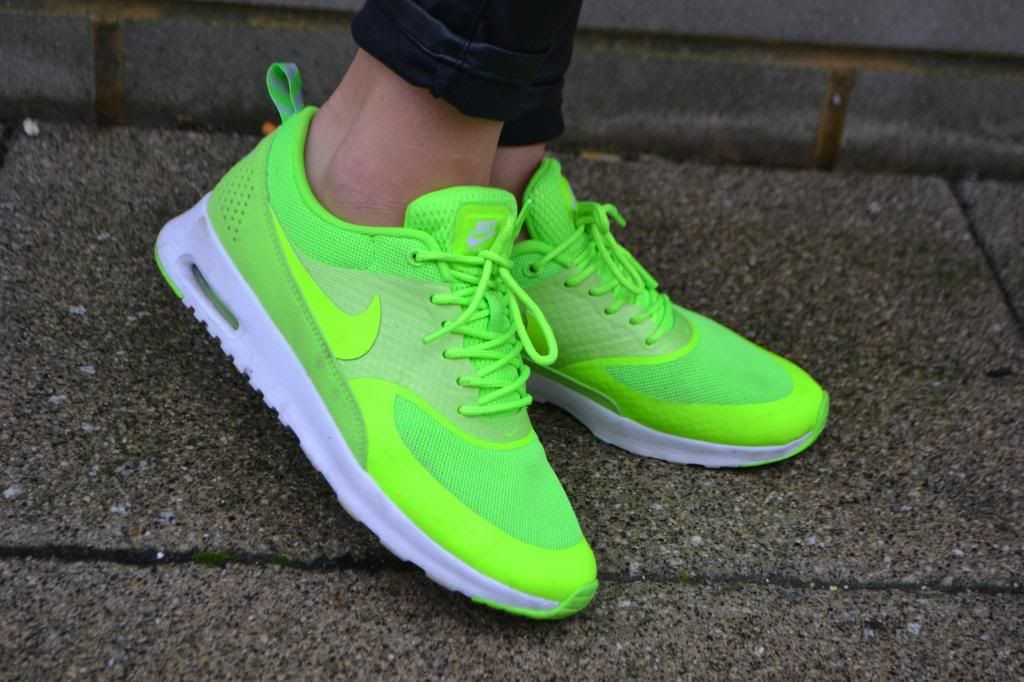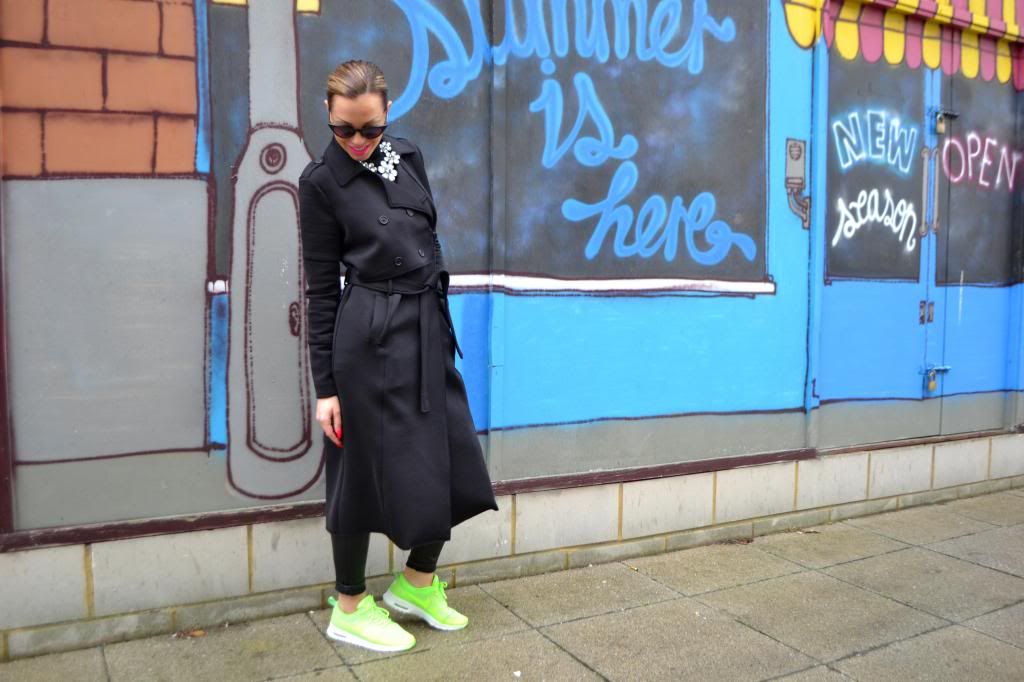 pictures by: Aleksandra Rochowczyk
Coat: River Island; Nike Air Max Thea: Office
What did you have for dinner today?
I went with my friends to an American Diner and luckely enough we found a wall next to the Restaurant with a "New York Diner" graffiti theme :)
I wanted to find an elegant yet comfortable outfit and went for my black jumper, black leather pants, and my favourite coat I bought in River Island last week. I really love the style of this coat and especially this amazing fabric which is called "scuba". I have had a few items in this material but right now it´s a huge trend that you can follow in high-street shops such as Zara, Topshop and River Island.
Oh yea and what do you think about my neon lime nike trainers?
xoxo
Gentiana