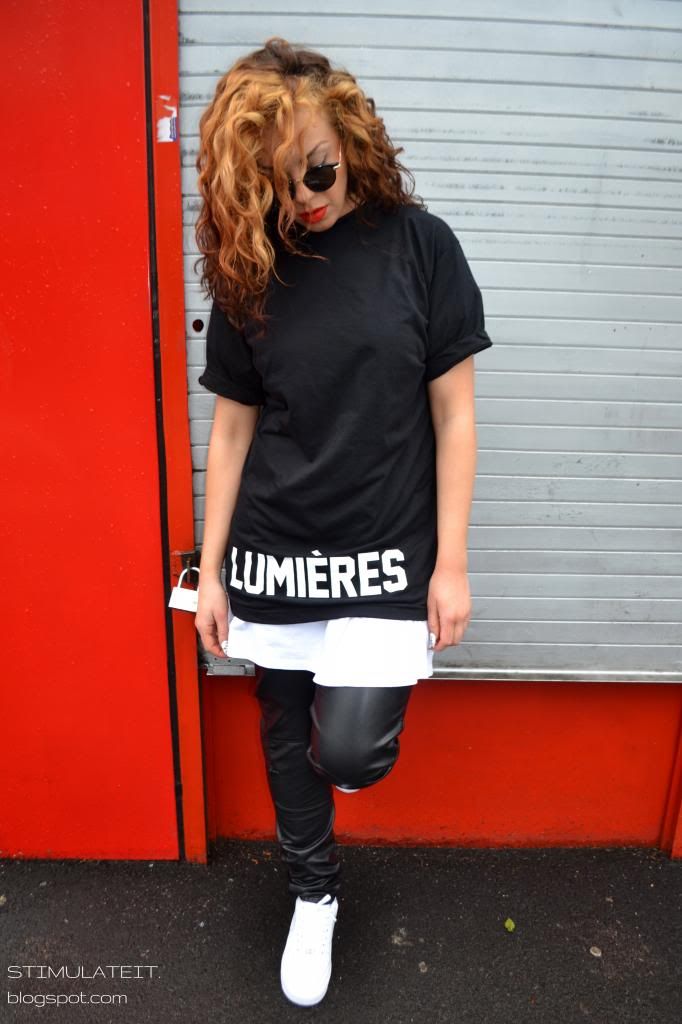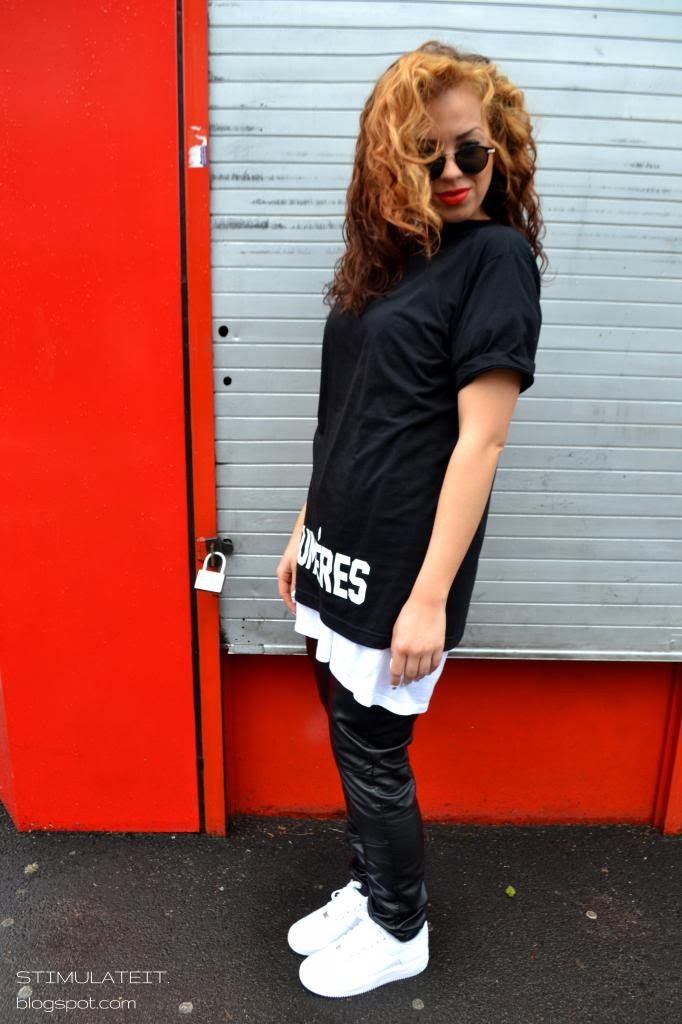 pictures by: Aleksandra Rochowczyk
Shirt: LUMIÉRES, Leather Trousers; Rick Owens; Sneakers: Air Force 1; Sunglasses: Vintage
I would like to introduce you to this young and fresh brand called LUMIÉRES which was founded by young and talented Kai Nguyen from the States. His roots are from Vietnam, where he got inspired by his dad who used to be a tailor. When Kai showed me his designs I asked him what the name LUMIÉRES stands for and this was his answer:

"Lumiéres means light, enlightenment and knowledge. I named my brand Lumiéres because I want it to be the light that guides me to become a better person as well as a better designer. I want my design to relate to my culture, so the snake tee is inspired by the year of the snake. The snake is the zodiac of 2013."
Great design, great material, great idea..what more can you ask for? So if you like what I´m wearing don´t hesitate to contact me or Kai himself here: Facebook: Kai Nguyen
Cheers to the freakin´ weekend!