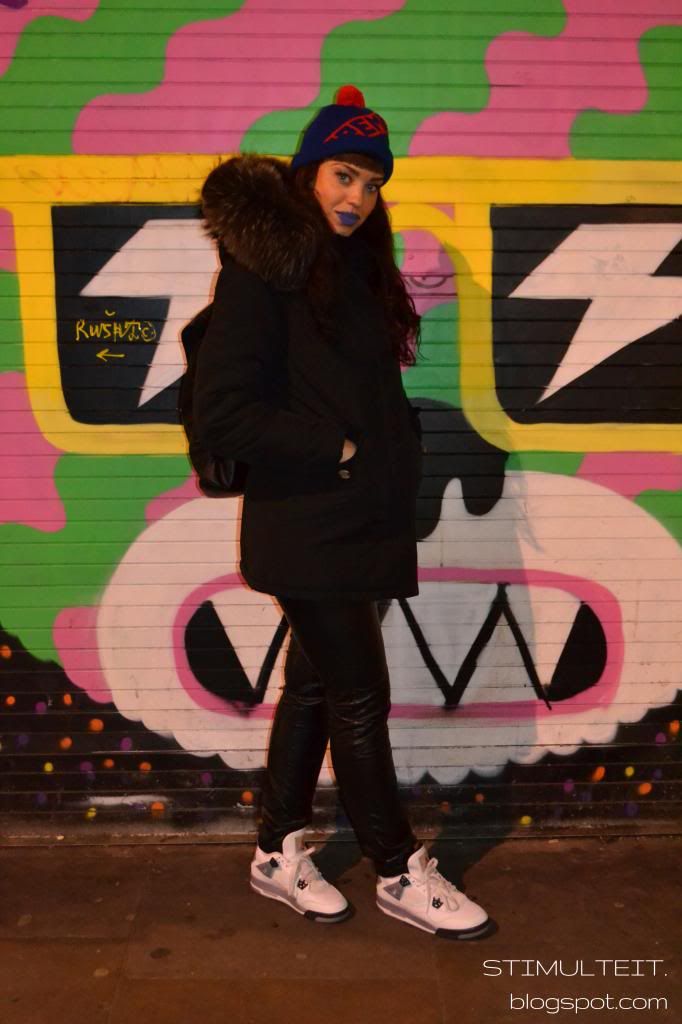 Beanie: Supreme; Jacket: J.K. Passport; Trousers: H&M: Backpack: Asos; Sneakers: Jordan 4
Brick Lane is the perfect place to hang out after work. Me and my friends strolled around the Brick Lane Market and enjoyed the delicious food. After some pictures in front of these cool graffiti walls, we decided to let the evening fade away in one of Brick Lane´s cool bars.
xoxo
Gentiana
Brick Lane in East London ist der perfekte Platz nach der Arbeit. Ich und meine Freundinnen schlenderten durch den Brick Lane Markt und genießten das leckere Essen. Nach ein paar Fotos vor den coolen Graffiti Wänden die Brick Lane zu bieten hat, entschieden wir uns den Abend in einer der Bars ausklingen zu lassen.
xoxo
Gentiana