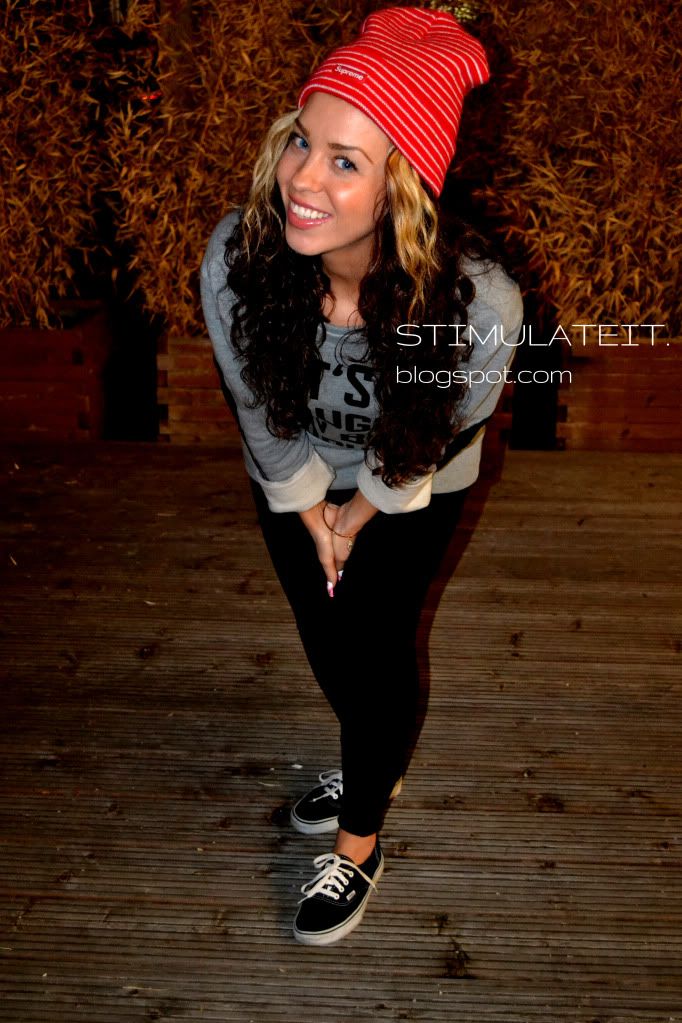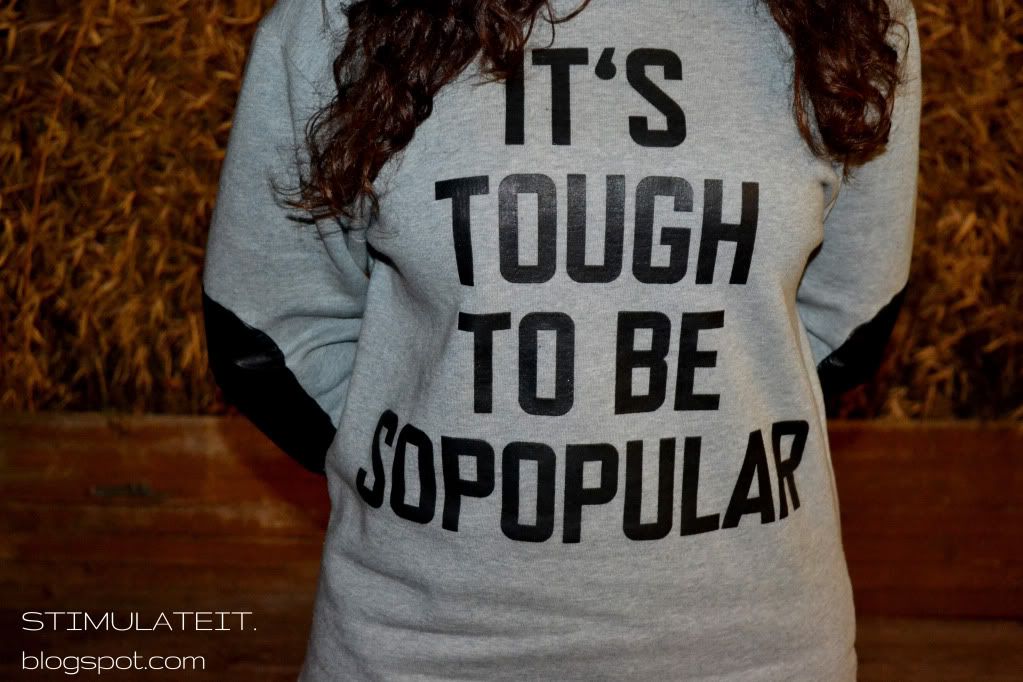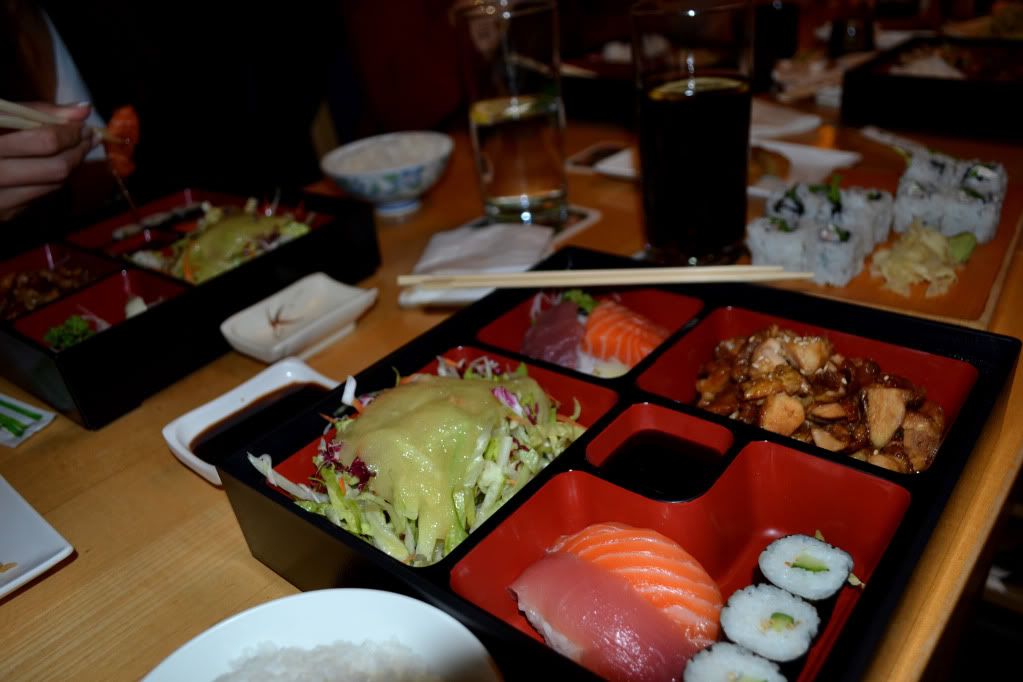 Beanie:
Supreme;

J
umper:
So Popular;
Leggings:
Zara;
Shoes:
Vans
EASTER BREAK! And I decided to spend my easter holidays in good old Germany. My Home! I`m here since Monday and I enjoy every day more and more. Before I forget, look who I brought back home with me. My friend
Elina
from
Imperfect Perfectionista
. If you guys didn´t know, we both grew up in the same town in Germany and both ended up living in London.
Yesterday, we went to my favourite Japanese Restaurant
"Osaka"
and after some good sushi and my
"Chicken Teriyaki Bento Box"
we went to the cinema for the
3D Movie "John Carter"
. The movie was about 2,5 hours long and I am still wondering that I didn´t fall asleep.
By the way...
IT´S TOUGH TO BE SOPOPULAR?
Kind of ironic, ain´t it. I borrowed this jumper from my one and only from
STIMULATE THE SENSES
. We bought it in Berlin last year. The leather details on the elbows and on the written makes it very peerless. This young and dinamic label counts to my favourite ones even though they design only for men. I really love every single piece. Please check out the Designer and his collections.
I´m not sure if you guys recognized my love for hats. I bought this
SUPREME
beanie two years ago in New York and I still wear it like it´s new. Don´t I look like one of the members of the group from East 17? ;))