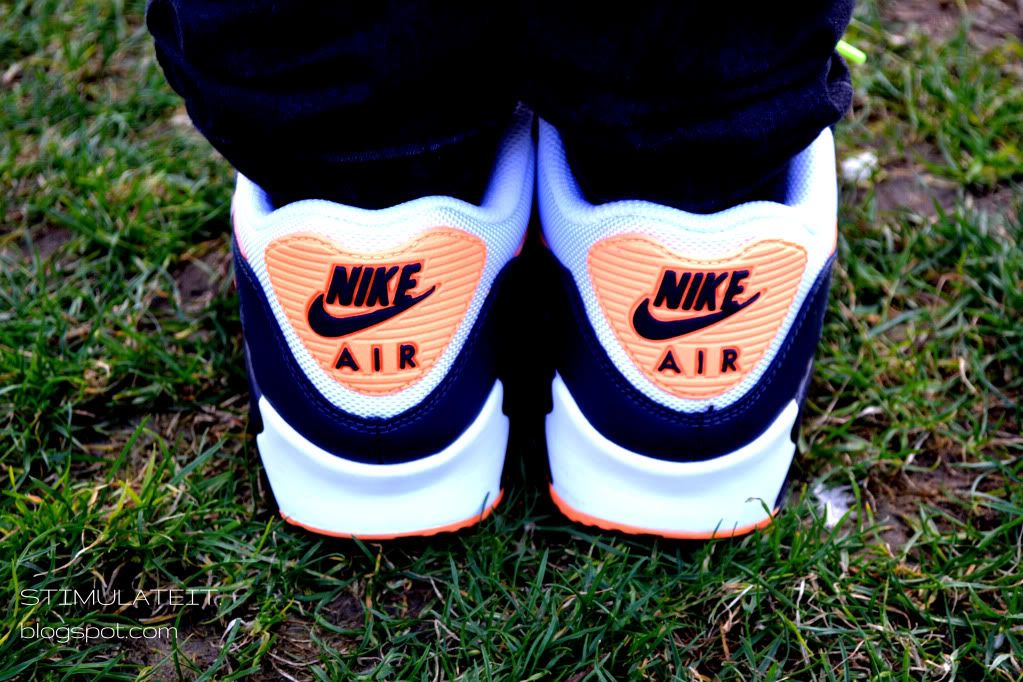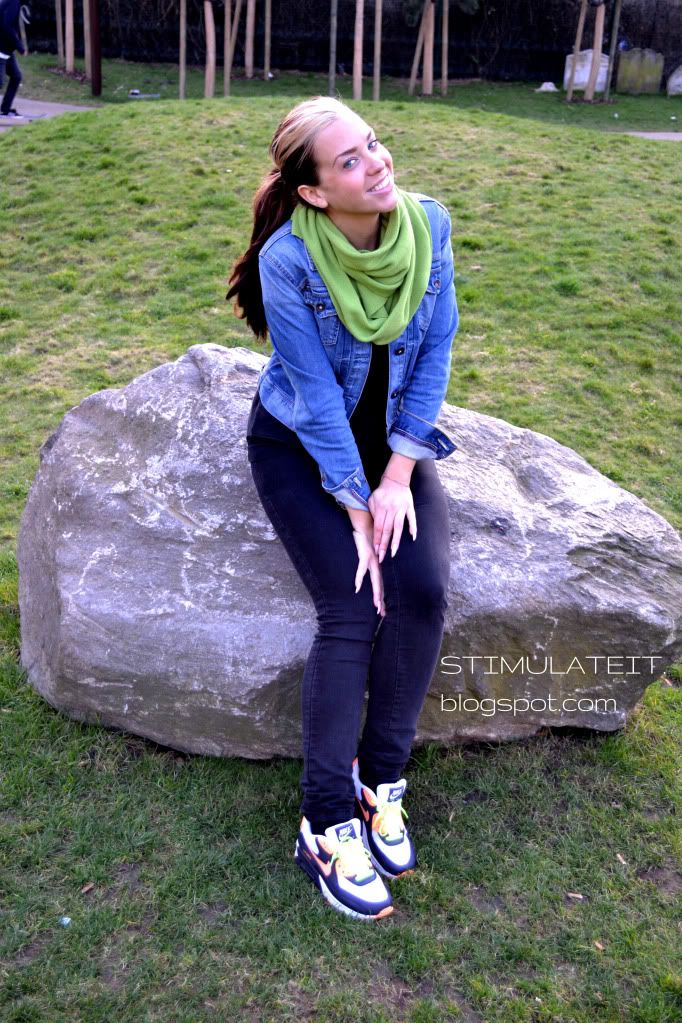 Jacket:
Tommy Hilfiger;
T-Shirt:
Zara;
Jeans:
Zara;
Scarf:
United Colors of Benetton;
Shoes:
Nike Air Max
This post is fully dedicated to my one and only NEON Nike Air Max. Yes, I am obsessed with shoes and honestly even more with sneakers. I guess I could call myself a little sneaker collector. I have no idea where this obsession might come from?! Maybe it is simply just my brother´s or my sister´s fault, but it is definitely a nice "fault"! I took a little walk through the park yesterday and could finally dig out one of my favourite sneakers, as the weather was quite good and I wasn´t afraid of getting them dirty ;)..
Now, do you guys like my glowing shoes just as much as I do?