Today I fell in love with this long grey jersey skirt from "Topshop". Thousands of outfits were running through my mind. It´s just a simple piece but with the right combination you might just catch peoples eyes!
Here are two examples of how I would combine the skirt at Night and at Day time.
At my night outfit I combined the skirt with a crazy leather Jacket with flashy shoulders, leather gloves with a silver zip and a black clutch. On my day outfit I kept it simple with a grey jacket, my creepers and a knot on the skirt.
I hope you like it. Wish you all a wonderful weekend.
NIGHT DAY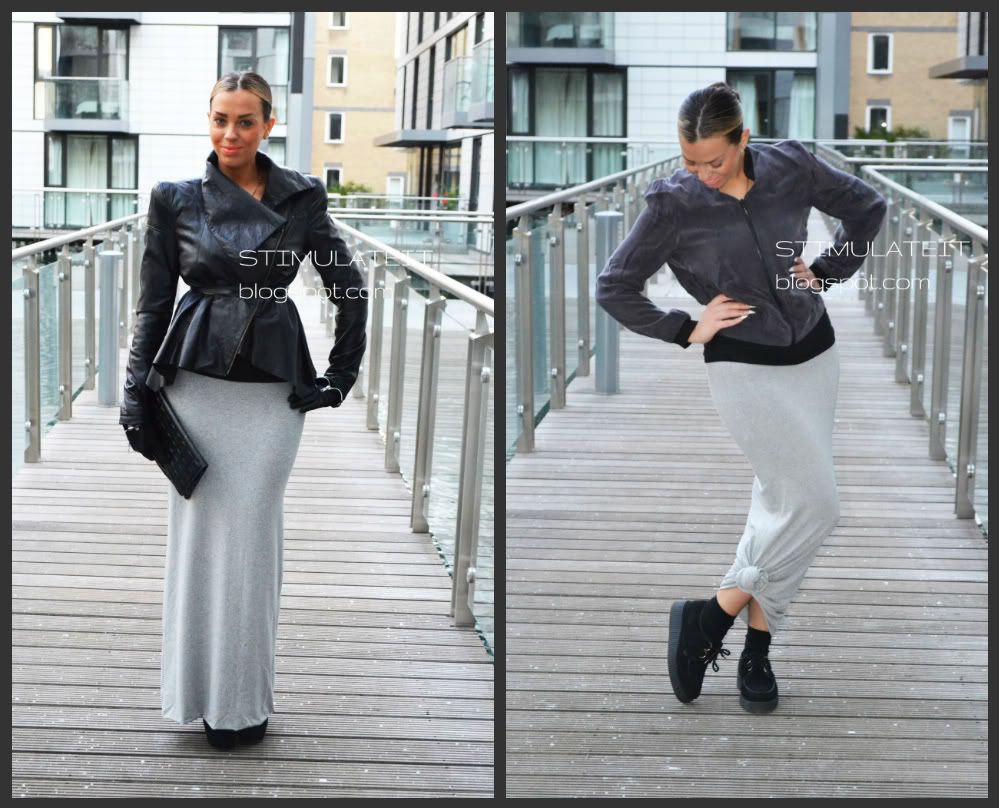 NIGHT
DAY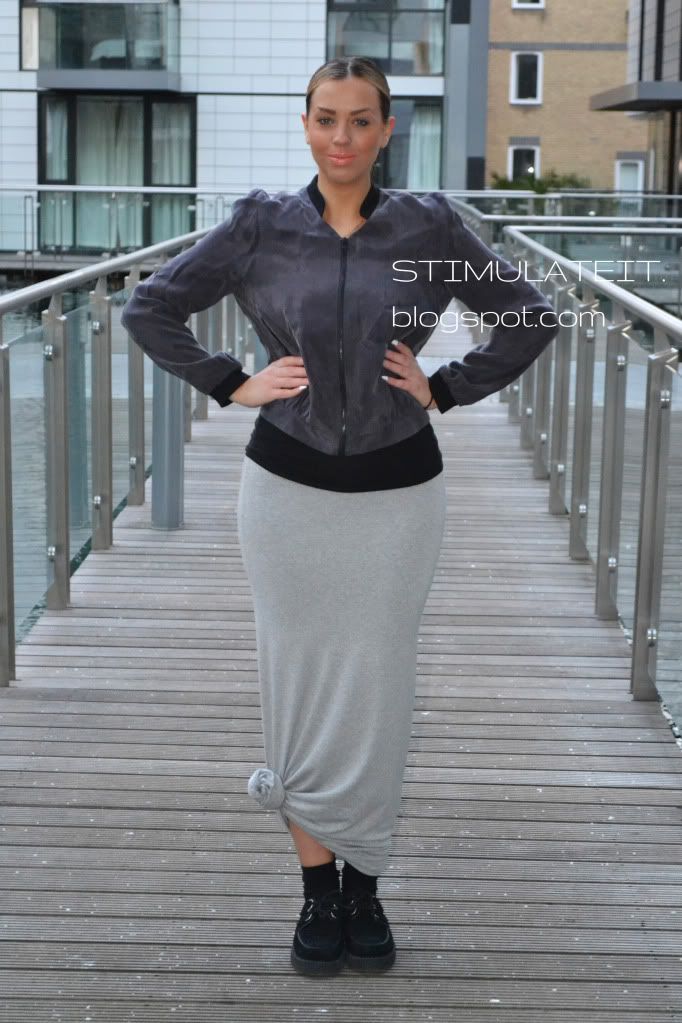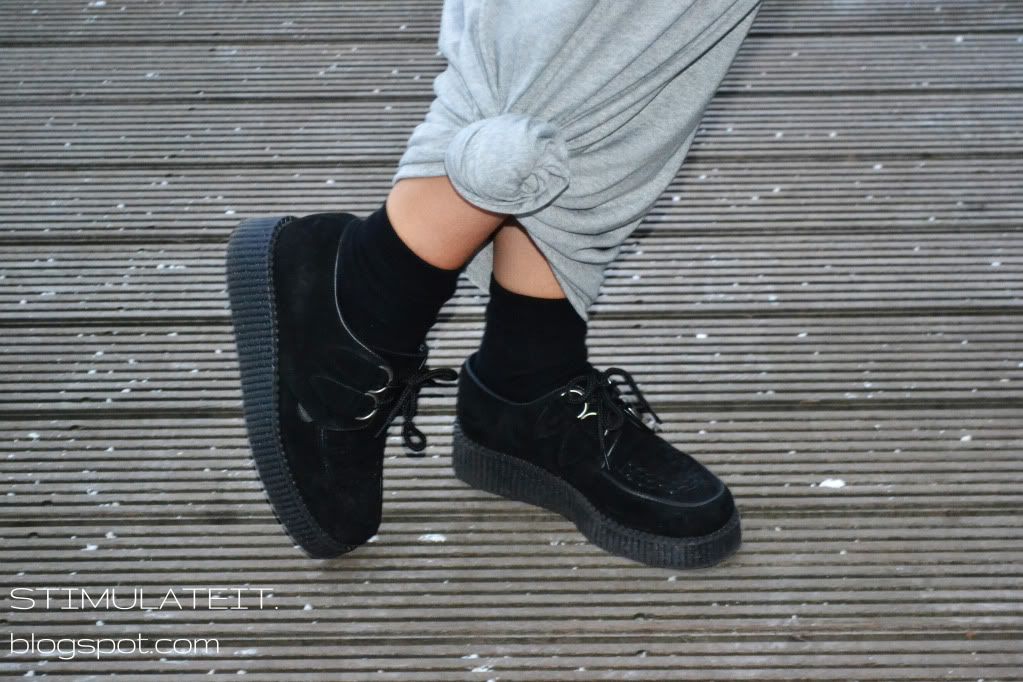 NIGHT:
Leather Jacket:
Armani;
Gloves:
Armani;
Clutch:
ASOS;

Shoes:

ASOS;
Skirt:
Topshop
DAY:
Jacket:
Topshop;
Shoes:
Creepers;
Skirt:
Topshop