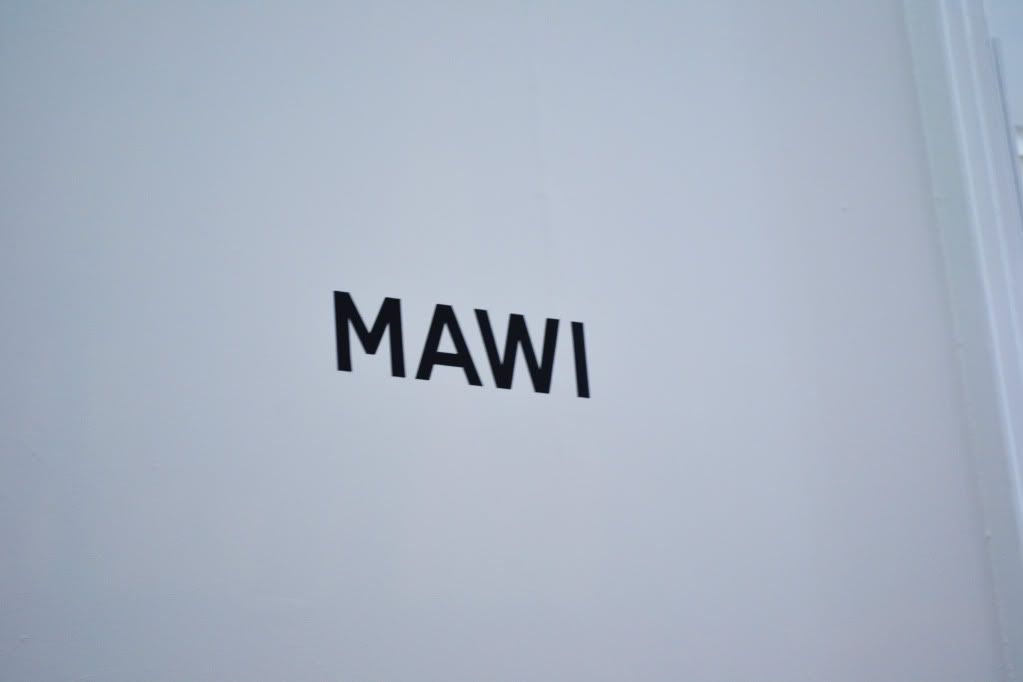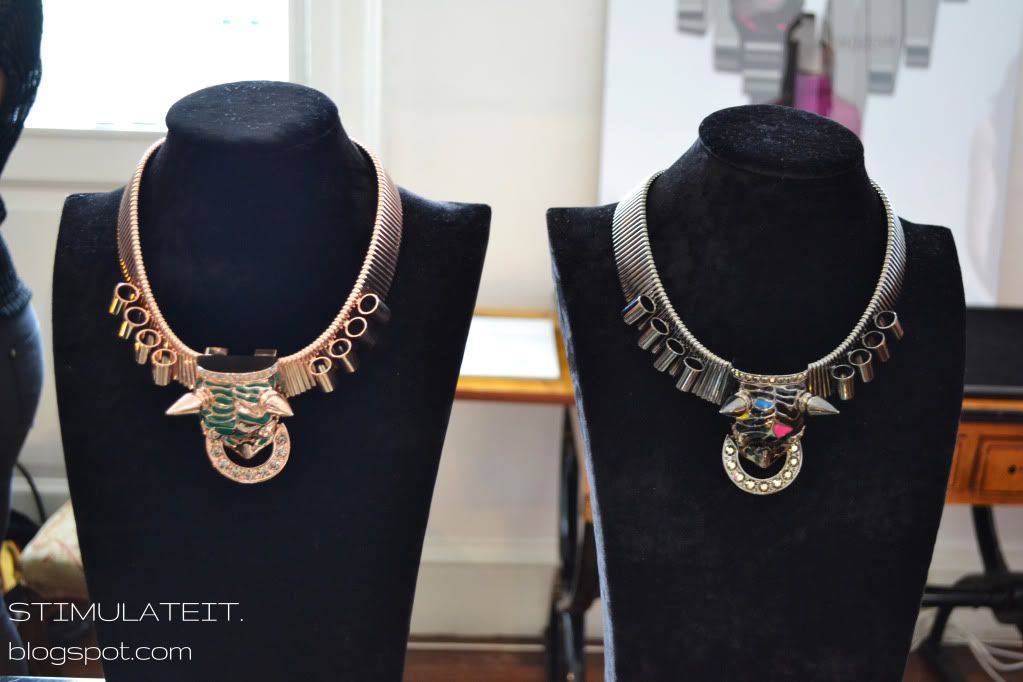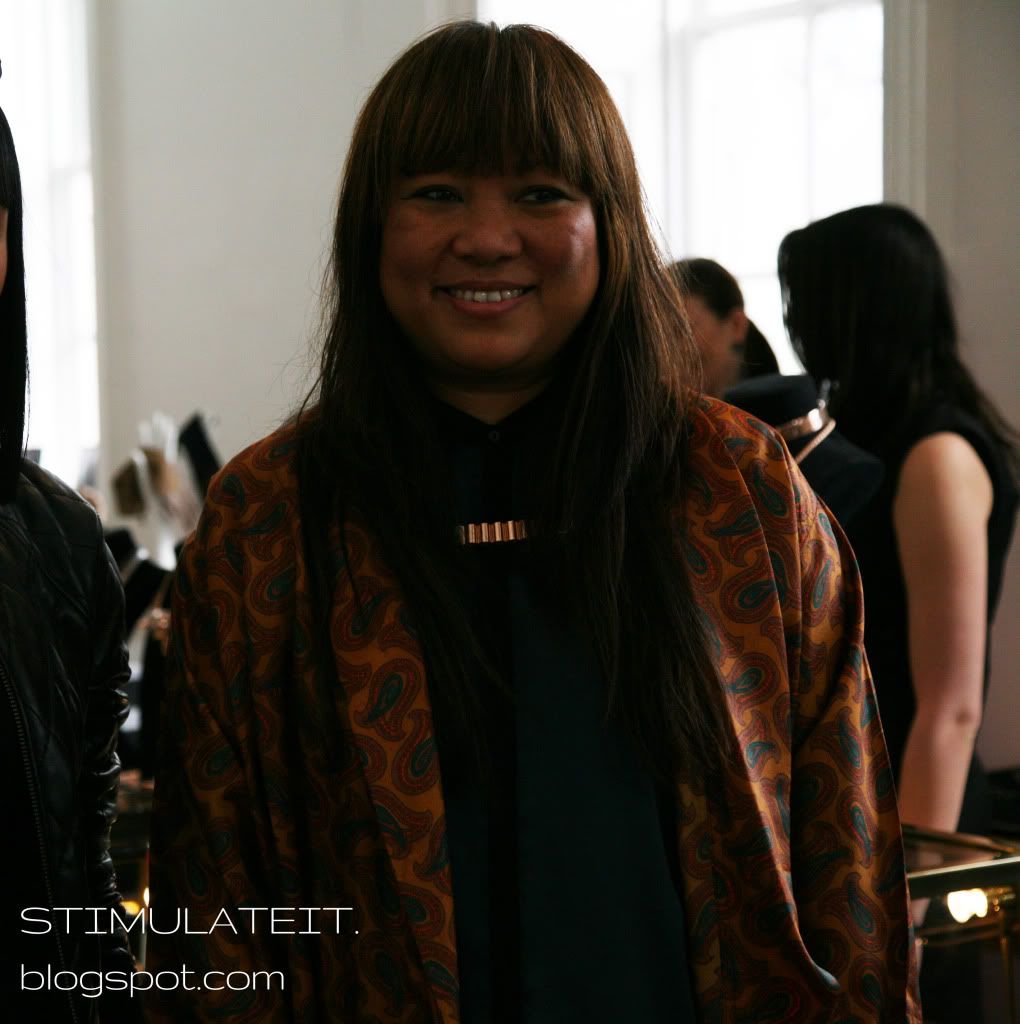 As promised I´ll show you now some items of the London Fashion Week Exhibition. Lets start with the breathtaking jewellery from designer Mawi! I couldn´t stop looking at every single piece and I am sure you will feel the same! Celebrities such as Kate Moss, Scarlett Johanssen, Kylie Minogue and Alexa Chung have all been seen wearing Mawi. I am waiting for the day I can call myself a proud "Mawi Customer". She is such a kind and talented person!
Erickson Beamon! Two pieces were stucking in my head the whole day. The people who know me know that I love, love, loooveee exceptional accessories! And this is what I would call exceptional! A belly & chest chain which seems like a Top, but is all over with chains and these sun glasses with colourful stones on it.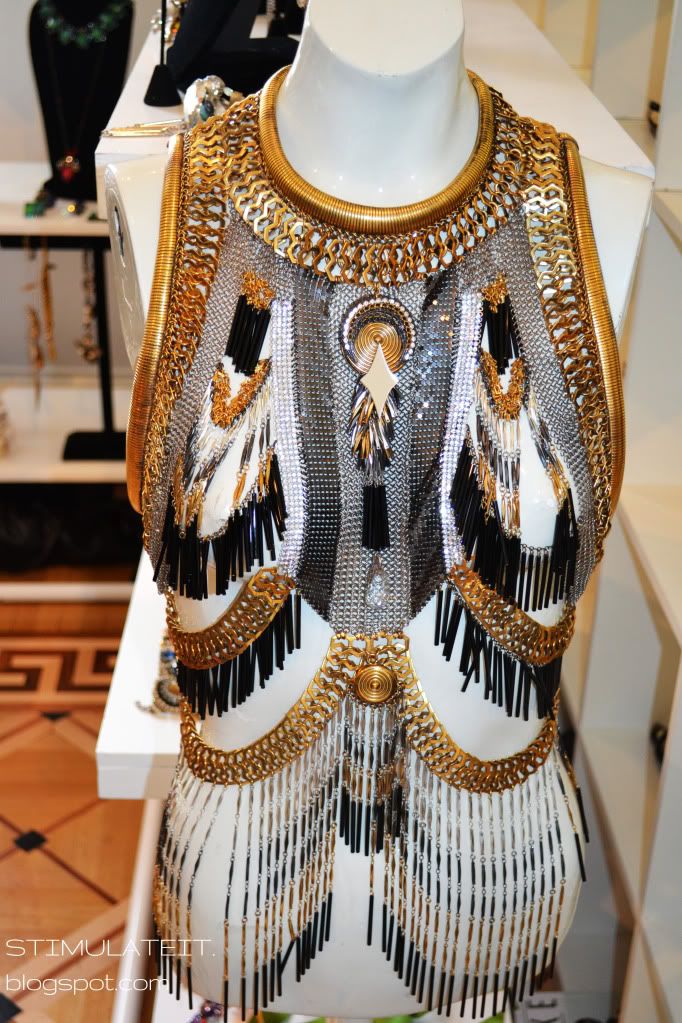 Why wearing shoes with ordinary heels when you can wear Alain Quilici´s shoes with heels formed like a dog! Amazing! Even "Beyonce" fell in love with his shoes.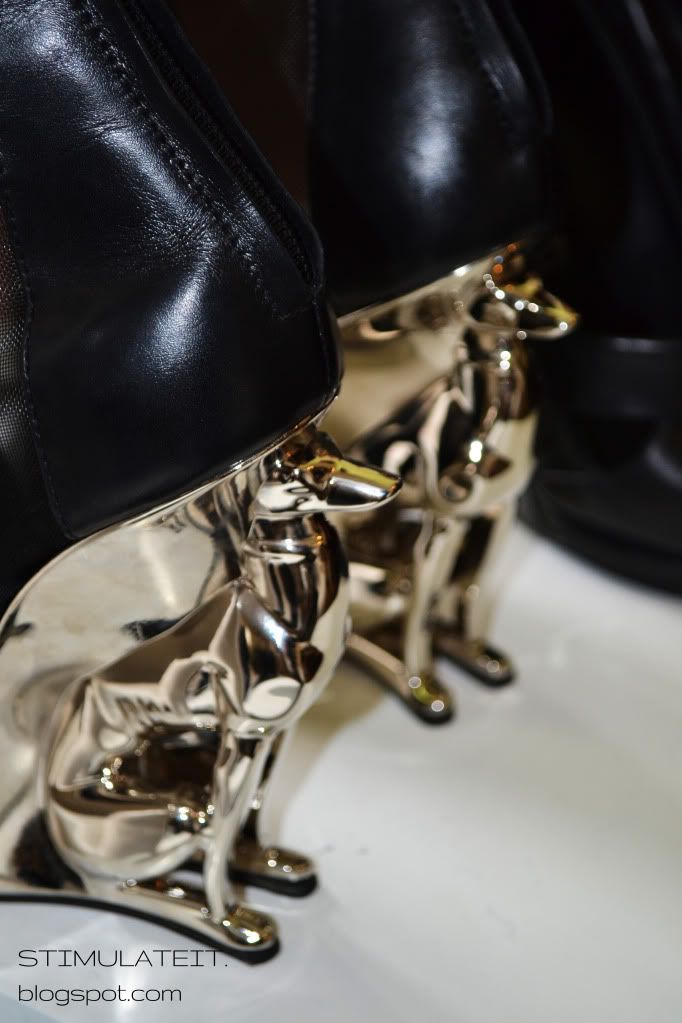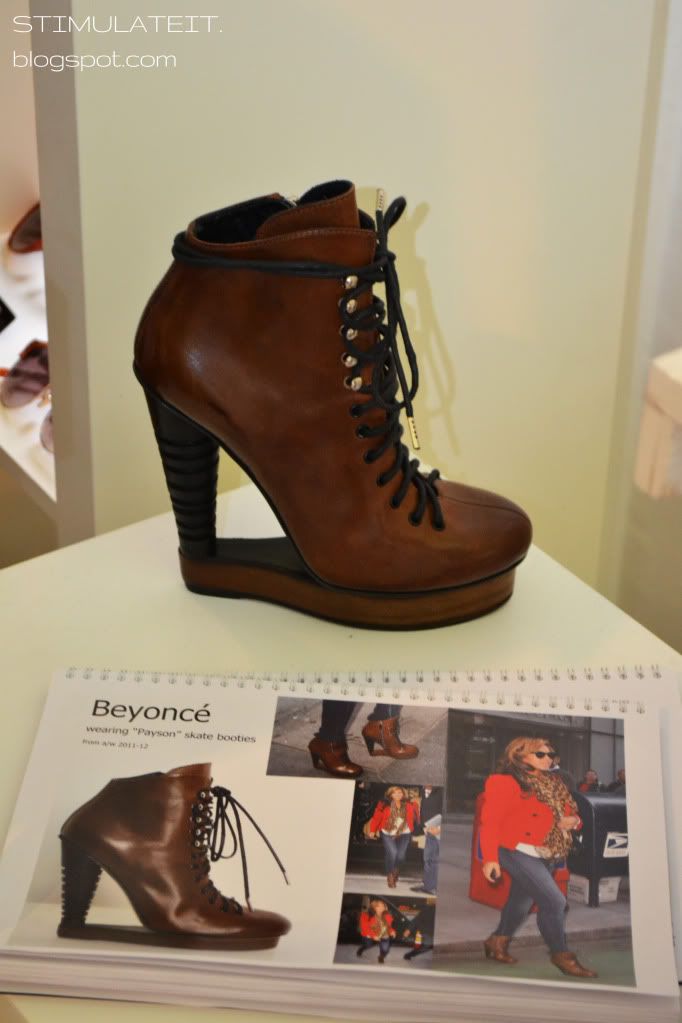 Joanne Stoker impressed me with her supa fly "bubble gum" shoes.