Today I spent time at the Victoria & Albert Museum, the world´s greatest museum of art and design. I´ve visited the POSTMODERNISM - Style and Subversion 1970-1990 Exhebition. I have to say that I was really impressed by the different art and designs that the V&A has to offer. Unfortunately I wasn´t allowed to take any pictures and my battery was empty. Anyhow, I could catch some pieces for you. Three pictures below were taken with my phone, sorry for the quality.
Postmodernism
= It emphasises the role of l
anguage
,
power relations
, and
motivations
in the formation of
ideas and beliefs
. In particular it attacks the use of sharp classifications such as male versus female, straight versus gay, white versus black, and imperial versus colonial; it holds realities to be plural and relative, and to be dependent on whom the interested parties are and of what their interests consist. It supports the belief that there is no absolute truth and that the way in which different people perceive the world is subjective. Postmodernism has influenced many cultural fields, including religion, literary criticism, sociology, linguistics, architecture, history, anthropology, visual arts, and music.
V&A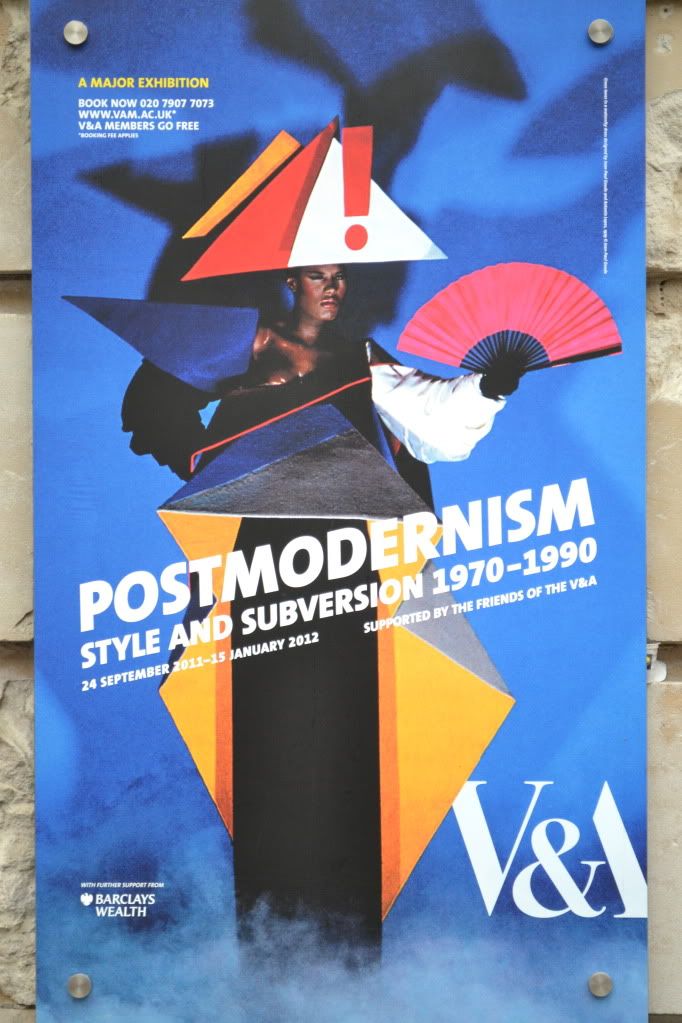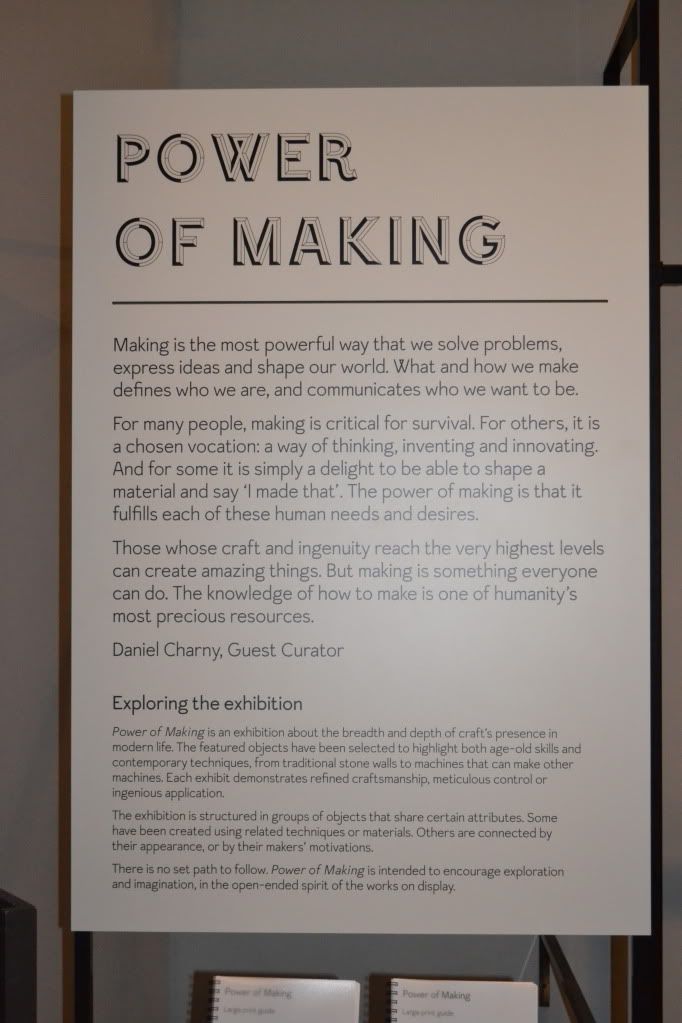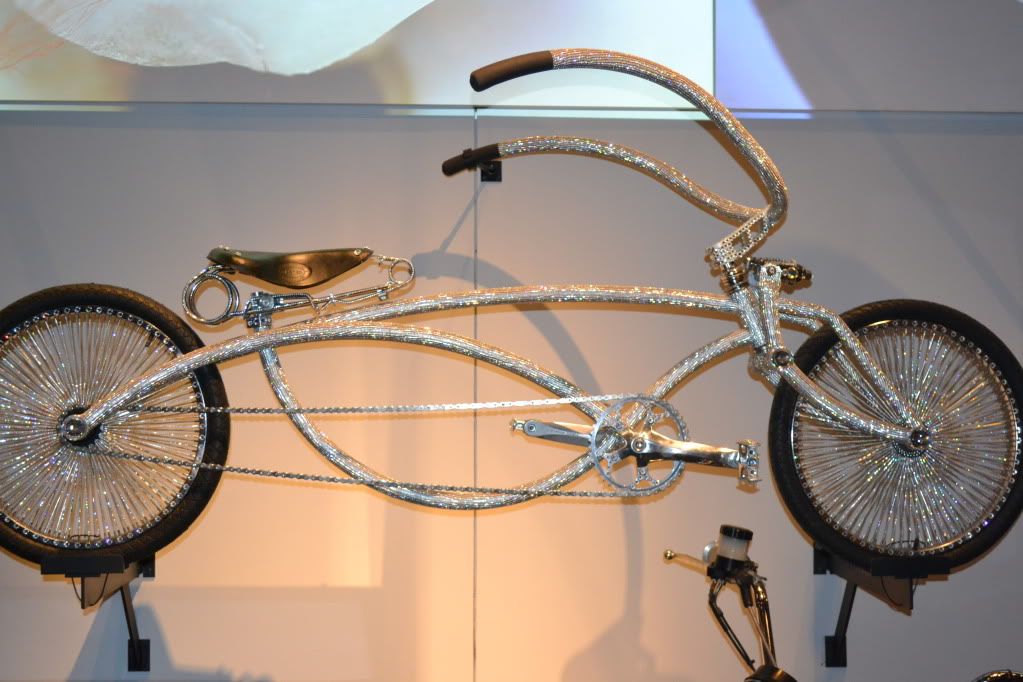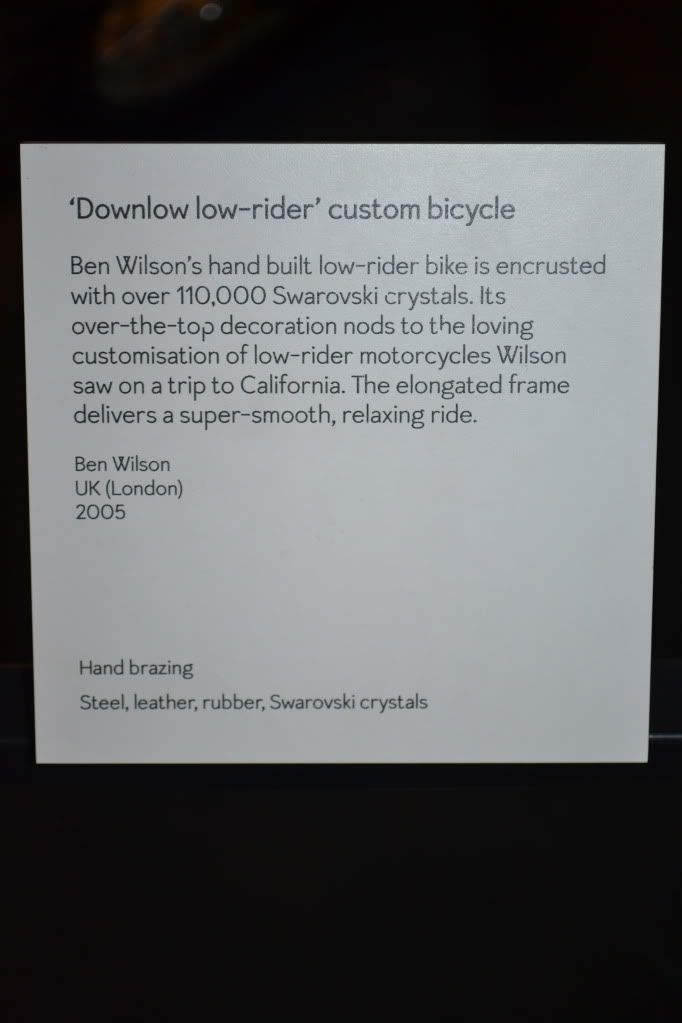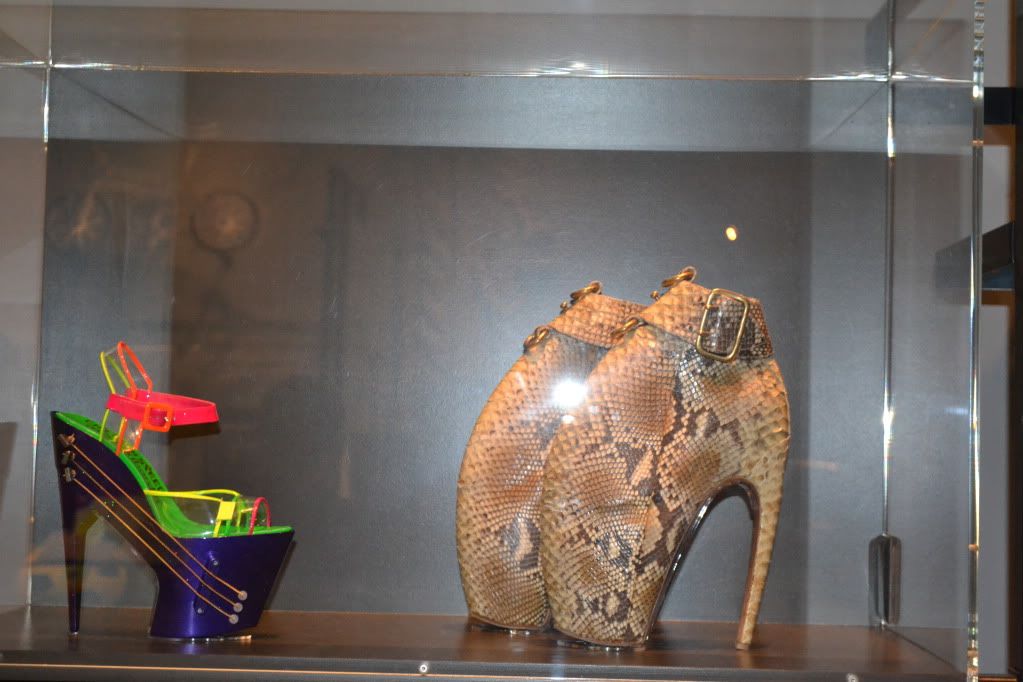 No matter what you say, but the left shoe above was designed and invented for me! Absolutely my colors.
left shoe: 'E-Shoe' (A high-heeled shoe guitar)
The strappy high-heels were fabricated by couture shoe designer "Max Kibardin" for
stage perfomances.
right shoe: 'Armadillo shoes' as seen on Lady Gaga
Alexander McQueen had the ability to colloborate with huge range of skilled makers.
His line of Armadillo shoes ultimately involved contributions from 100 people. The
form was inspired by a shape of a ballet dancer.
Grace Jones
This picture is one of three images of Grace Jones, that shows the artificial transformation of her into a synthetic creation. They were fabricated by her partner and stylist 'Jean-Paul Goude', out of many private photographic fragments.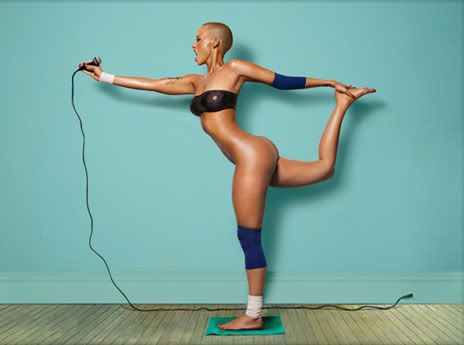 Here you can see a picture of Amber Rose inspired by Grace Jones.
Blazer:

Zara,

Trousers:

Airfield,

Shoes:

Lilly Bling