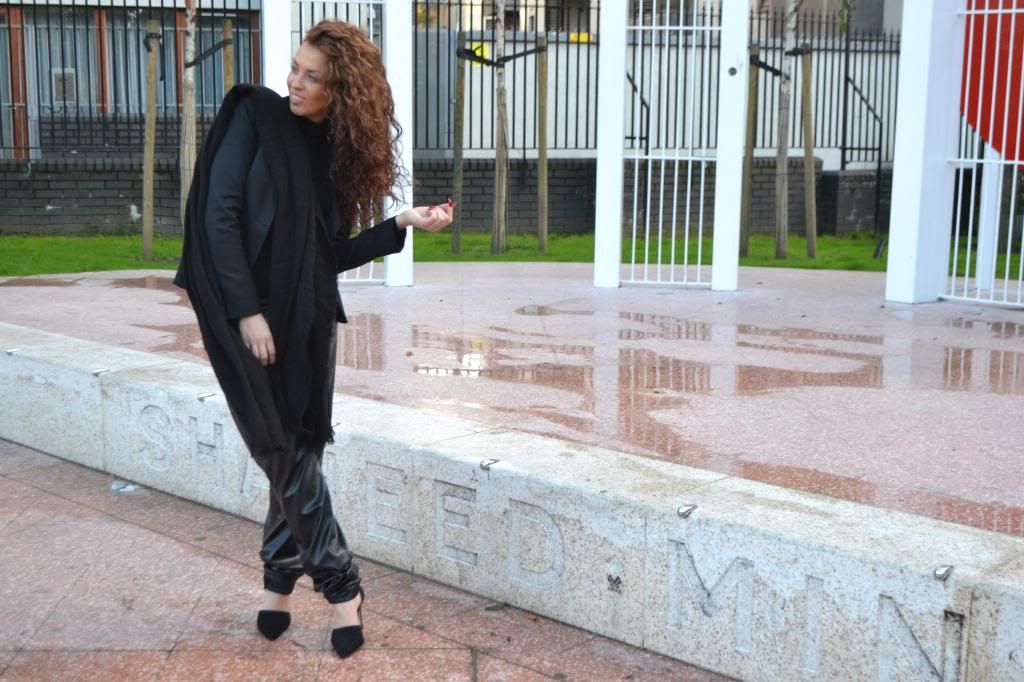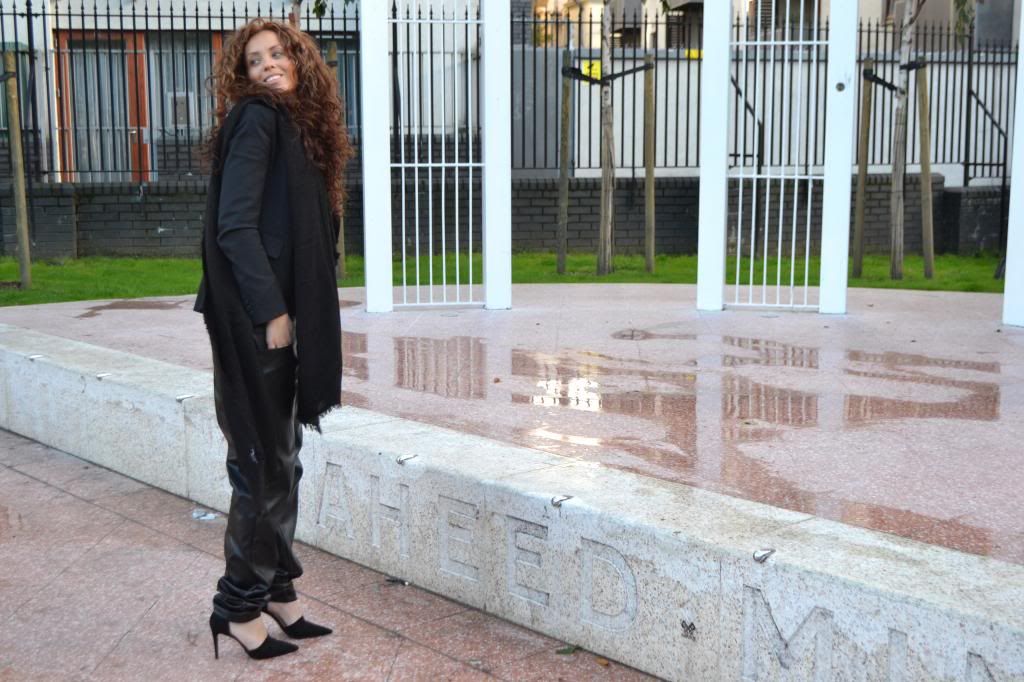 pictures by: Aleksandra Rochowczyk
Blazer: United Colors of Benetton; Scarf: Zara; Turtleneck:Zara; Leather Pants: Rick Owens; Shoes: Zara
Time for some Rick Owens baggy pants! I kept it very simple during the fourth day of the London Fashion Week. Rainy and cold weather didn´t make my outfit decision easier.
You can´t really do wrong with B L A C K so I kept it simple.
Blazer, turtleneck, scarf and leather trousers combined with my Zara high heels.
You might see also the small change of my haircolour. Couldn´t resist and had to dye the brown again. :)
xoxo
Gentiana