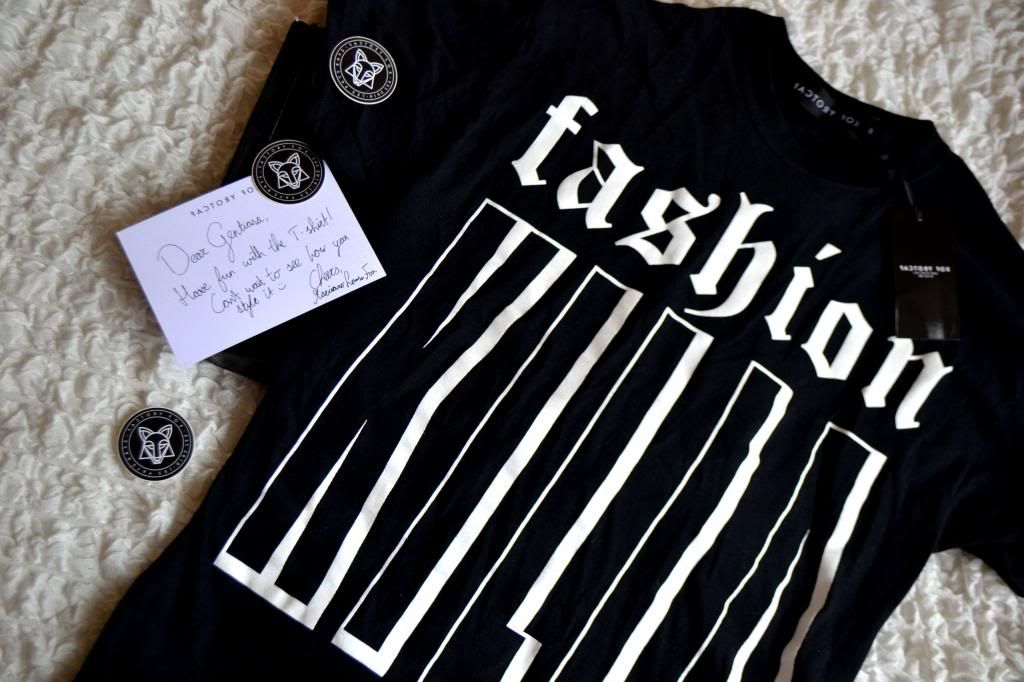 Ah what a hard blogger life! We wake up in the morning, take hours to decide what to wear. We do our pictures that take us at least (if we good), 15-20 minutes a day, another 15 minutes to decide which ones to choose and another (let´s say) 1-2 hours to photoshop, upload, write, publish, etc. the post. And this almost every day. The camera is our best friend! You even start taking pictures of your food in restaurants, club toilets and retail stores. Your life is on camera and the camera is your life.
We don´t care how cold it is, because we need to look good in our skirt, even though it might be 10 degrees outsite. And we don´t care how high the heels are while we running from one show to another. B U T the blogger life has also a few beautifule sides :)
These moments when you open the door and a courier gives you an unexpected package.
FACTORY FOX made my day by sending me this cool "fashion KILLA" shirt.
I do have the chance to wear one of the newest shirts of Factory Fox´s collection.
Can´t wait to show you my outfit.
Thanks to Marciano from FF:)
xoxo
Gentiana